Daniel Griffiths Photography: Your Sydney Wedding Photographer Specialist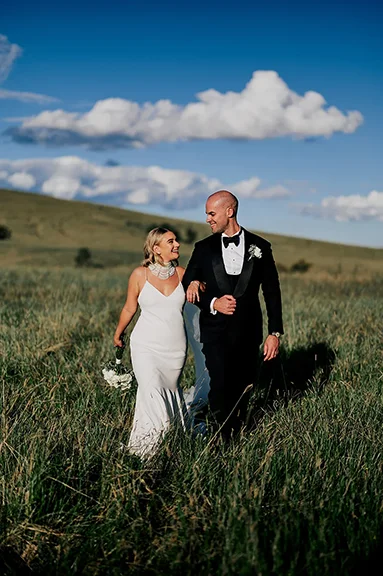 Making your dream wedding come true takes lots of dedication and planning. And when all the hard work is said and done, it's time to enjoy your special day. Yet, as any new bride or groom will tell you, while your Wedding day is full of beautiful memories, it's over in a flash.
That's why it's so important to capture the moment with beautiful photographs that will stand the test of time. Great wedding photography will preserve the memories of your special day for years to come, and as one of Sydney's leading wedding photographers, I'm here to help.
A destination wedding photographer who uses an "as it happens" approach
My relaxed and natural style of photography captures spontaneous moments as they happen, rather than posing for formal shots. My approach is unobtrusive and relaxed, making sure that you and your guests are at ease whilst I capture the moments of love, laughter and joy that make your day so special.
Capturing sincere emotions and raw moments through the lens of a camera is both a passion and a privilege for me. In my previous work as a photojournalist, I've captured some of the most powerful stories from around the world. Now, my attention has turned to couples looking to capture their own special story.
Working as a Sydney wedding photographer is a job that requires constant evolution, learning, and adapting – skills that I have honed from my years of experience. From understanding the best lighting and angles to knowing where to be at the right time, I'm here to ensure that your wedding photography is unique and unforgettable.
Awards and accolades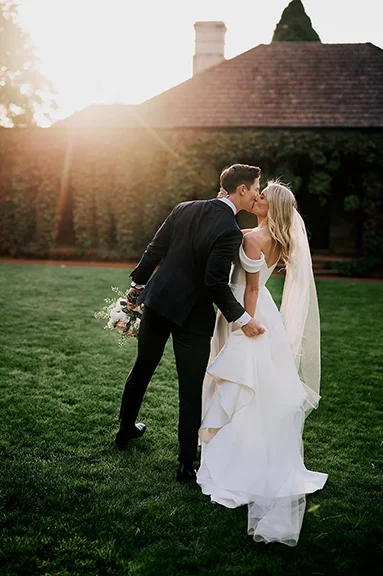 As a boutique wedding photographer in Sydney and a Top Ten Australian Wedding Photographer awardee, I strive to create beautiful and authentic images that will be cherished for a lifetime. My team and I pride ourselves on our creative eye for detail and our ability to capture the essence of each couple's unique love story. During my time as a Photojounalist i won dozzens of awards for various news paper accross NSW but my true passion was with wedding photography.
We approach photography in a creative, attentive, and non-invasive way, capturing those candid and intimate moments with a keen eye.
Together, we will work hard to ensure that your wedding photographs are a true reflection of your beautiful day. Whether you're having an intimate gathering or a grand affair, we realise that some couples require more direction whereas others prefer to take a more natural approach.
We will listen closely to your needs and work with you to ensure that the images we create are something you'll treasure for life.
So, if you're looking for the best wedding photographer Sydney to capture the moments of your special day, contact me today so that I can help you find the perfect package to suit your needs.
A unique, beautiful, and personalised Sydney wedding photography experience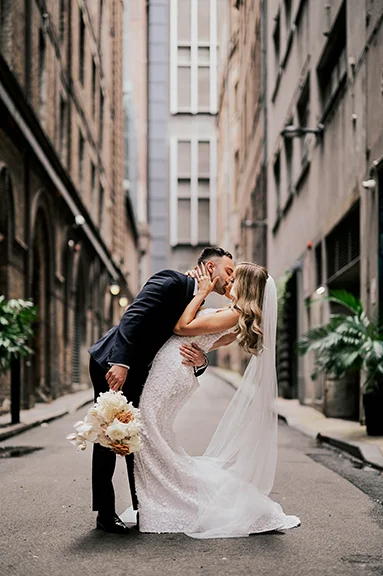 You want to make sure that when you look back at your Wedding day photos, you will remember the joy and romance of your day. That's why, when you work with me, I will capture your special day with a unique and creative touch that's personalised to your love story.
From the initial planning stages right through to delivering your precious memories, I'm here to create a bespoke experience that you'll cherish forever.
If you're looking for a Sydney wedding photographer who will capture your special day with creativity and finesse, please get in touch today. I'd be honoured to document your love story and create beautiful images that you can look back on for years to come.
My unique process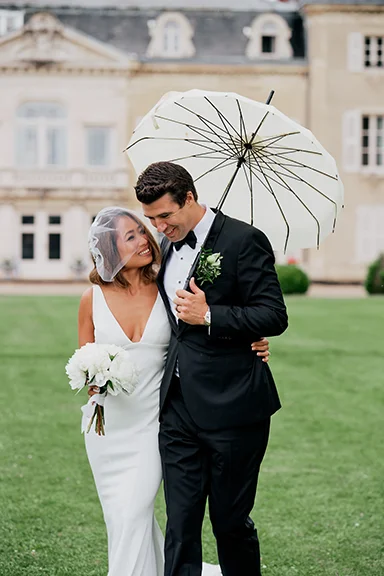 My goal is to create stunning, timeless images that you will treasure for many years. My professional wedding photography process includes:
• An initial phone call to get to know one another and discuss ideas
• A pre-wedding phone call where we will plan the best times and locations for your photo session (one week prior)
• A custom-tailored photography package that meets your needs
• An enjoyable photography session where I will capture the moments that you'll remember forever
• Professional photography
• Secure delivery of your memories to you in digital/online form

So if you're looking for a Sydney wedding photographer who will create beautiful and timeless images of your special day, please get in touch with me today. I'd love to discuss your vision and help you create memories that you'll cherish forever.
Frequently asked questions
Are you a traditional wedding photographer?
While still utilizing traditional wedding photography techniques, I style myself more as a creative wedding photographer. I believe taking a more creative and relaxed approach to wedding photography helps achieve a more natural and intimate look—which is something that many couples are looking for in their wedding photos. By incorporating a more modern and subtle style into my work, I'm able to capture moments that are both beautiful and unique.
Do you travel for weddings?
Yes, absolutely! I'm a destination wedding photographer who enjoys travelling to new and exciting places. I'm always thrilled to explore new locations and record the memories of a couple's special day. Some of my favorite destination wedding venues are, Enzo's, Seclusions Blue mountains, Bendooley Estate, Mali Brea Farm, Milton Park, Magans and Cira 1876.
What services do you offer?
I offer a range of services, including wedding photography packages, wedding vidography pacakges, engagement sessions, pre-wedding photos, family photos, and more. I'm also happy to discuss customisation options for any of my packages to ensure that each client receives the solution that's right for them.
Do we need to pose?
Wedding photography doesn't have to be a stressful experience. In fact, it should be quite the opposite! The day is about celebrating the love between two people and capturing those memories should be a fun and enjoyable experience. This is where the expertise of Daniel comes in – he effortlessly captures natural and relaxed moments, allowing you to simply enjoy yourself without any awkward posing.